Early on, a desire to express my creativity through a material as alive and noble as wood grew as well as shaping sound « objects « out of it.
Stumbling upon a violin workshop in my youth led me to develop a growing interest for the instruments of the violin family because of the richness of their history, the culture surrounding them as well as their technicality.
After studying Applied Arts and Cabinet making, I traveled to Newark-on-Trent in England to follow a four-year apprenticeship that gave rise to my vocation as a luthier.
After graduating in 2002, I was invited to join the workshop of Matthijs Heyligers , a renowned expert in the field of baroque instruments, in Cremona. There I did assist him and deepened my knowledge of instrument making and high end restoration.
Back in France in 2005, I opened my own workshop, and in the same year, I was awarded the SEMA departmental prize for craftsmanship as well as a grant from the Marcel Vatelot Foundation.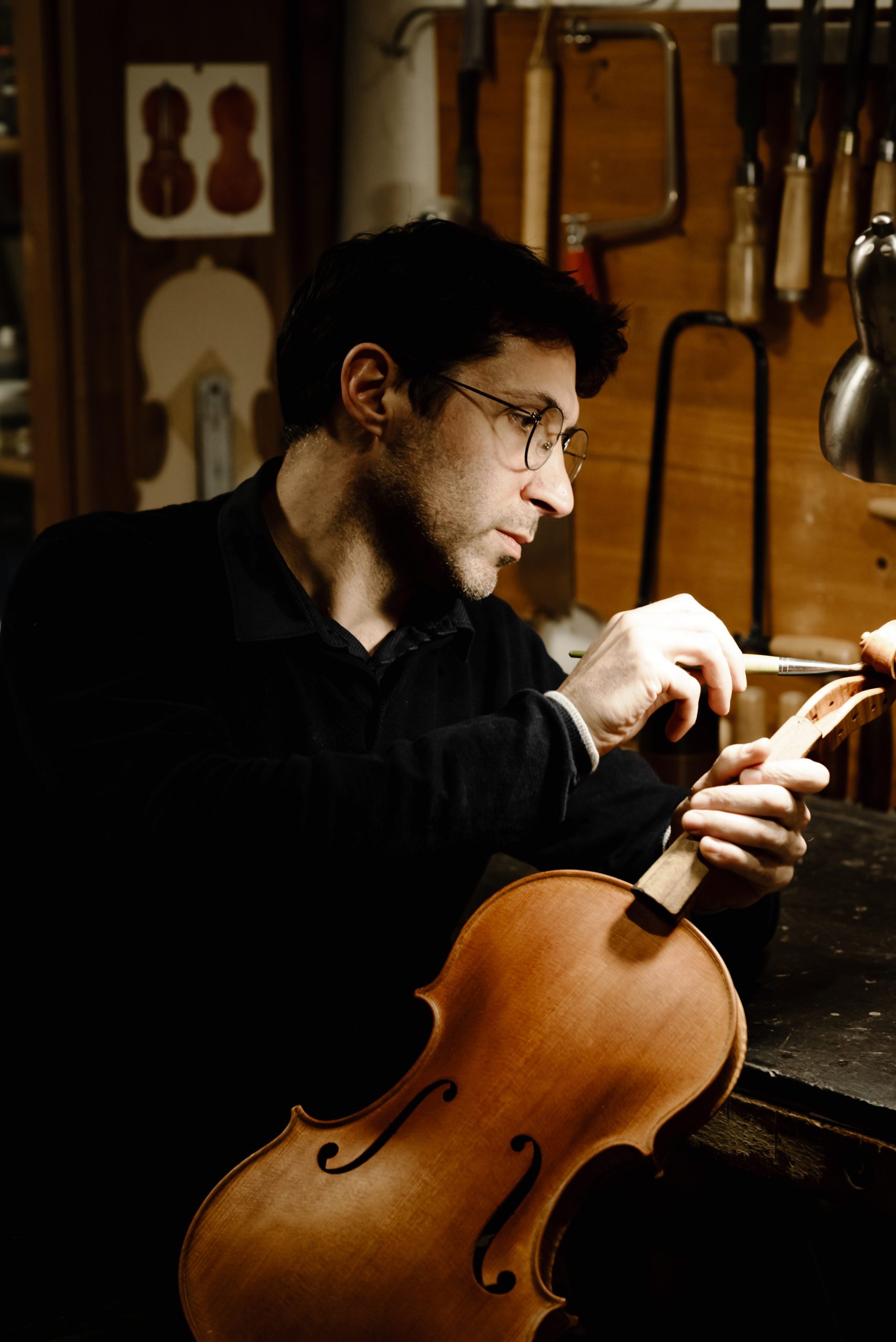 In 2009, I settled permanently in the historic centre of Bordeaux where I devoted myself exclusively to the making and tuning of the quartet's instruments in the baroque and modern registers.
As this professional adventure progressed, various opportunities arose for collaborative work with other violin makers.
These moments, rich in exchange both on a technical and human level, led to the creation of the CLAC (Collectif de lutherie et d'archèterie contemporaine).
The importance of the finishing aspect in the making process has led me to extended research and experimentation with varnish.
I enjoy sharing this knowledge through varnishing training courses, dedicated to amateur and professional violin makers.