Masterclass on the preparation and application of oil varnish for luthiers

Programm for 2019:
The masterclass reveals a great part of my own experience, based on practice and experimention, fulfil with lectures and sharing with collegues and chemists.
A theorical part will help trainees to understand the mechanism of chemical reactions in order to anticipate the different steps of varnishing.
We will focus on varnish preparation, cooking and application.
The trainees will receive matured varnishes in order to start varnishing from the first day.
These varnishes are prepared on the same basis of those we will be making.
Coming with an already stained instrument (or with a ground) is recommanded. A protocole can be sent by e-mail if needed.
At the end of the week, each trainee will carry home a bottle of each varnish made during the course.
Summary
Theoritical part :
Security

wood finishing and ground

Relationship between ground and varnish
Characteristics and finishing of the varnish surface
The different pigments used in violin varnish
Sanding and polishing
Reflection and shine
The ustensils and the impact on cooking
Defects, problems and possible solutions
Pratical part:
Initial stage (if not already done)
. Wood finishing / Staining
Ground (if not already done)
Varnish making

How to prepare and improve drying oils
Cooking of different type of resins
Natural colorants used as ingredients in the cookings
Differents type of solvants
Siccatives
Filtering and storage
4. Application
Drying of varnish coats
Preparation and mixing of pigments in a medium
Brushes choice according to viscosity
Finishing work for a desired shine, according to the surface state
 5. Drying and polymerisation
Ventilation / light
Time
U.V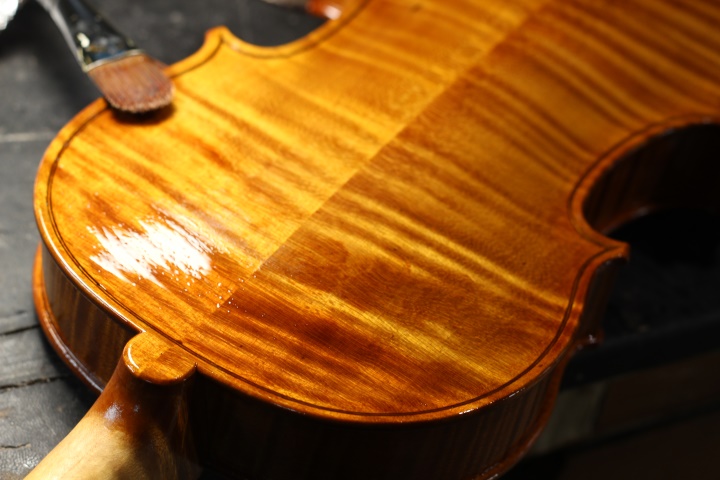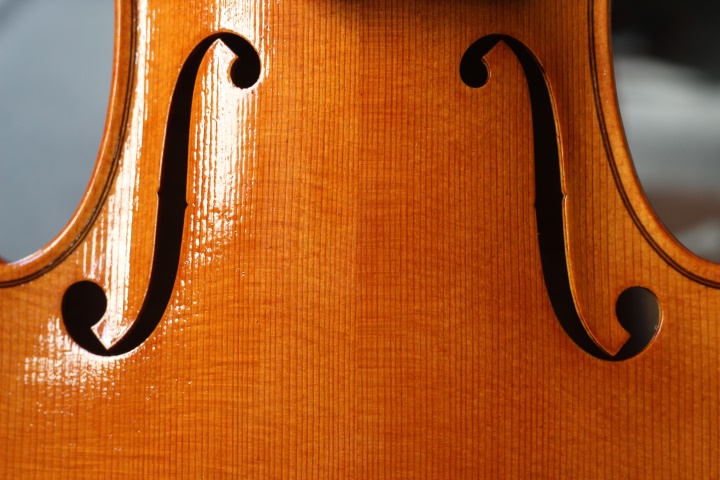 Price for the Masterclass 2019
900€ for the trainees residing abroad
For the residents in France, please go to the page in french, or contact me for further informations.
The price includes materials used during the masterclass, the teaching and the varnishes that will be made.
A list of accessories and protections to bring will be sent after application received.
Payment, made by check or bank transfer, is made in two time: the deposit (20% of the total) is paid at the time of booking. The rest is paid no later than 30 days before the beginning of the masterclass.
A receipt will be given at the end of the course.
Cancellation :
If a trainee is forced to cancel his participation in the course, the deposit will be returned to him but he will then be asked to provide the documents justifying this situation.
This year the next session will takes place from the 7th to the 14th of september
at
For further informations, please contact me.