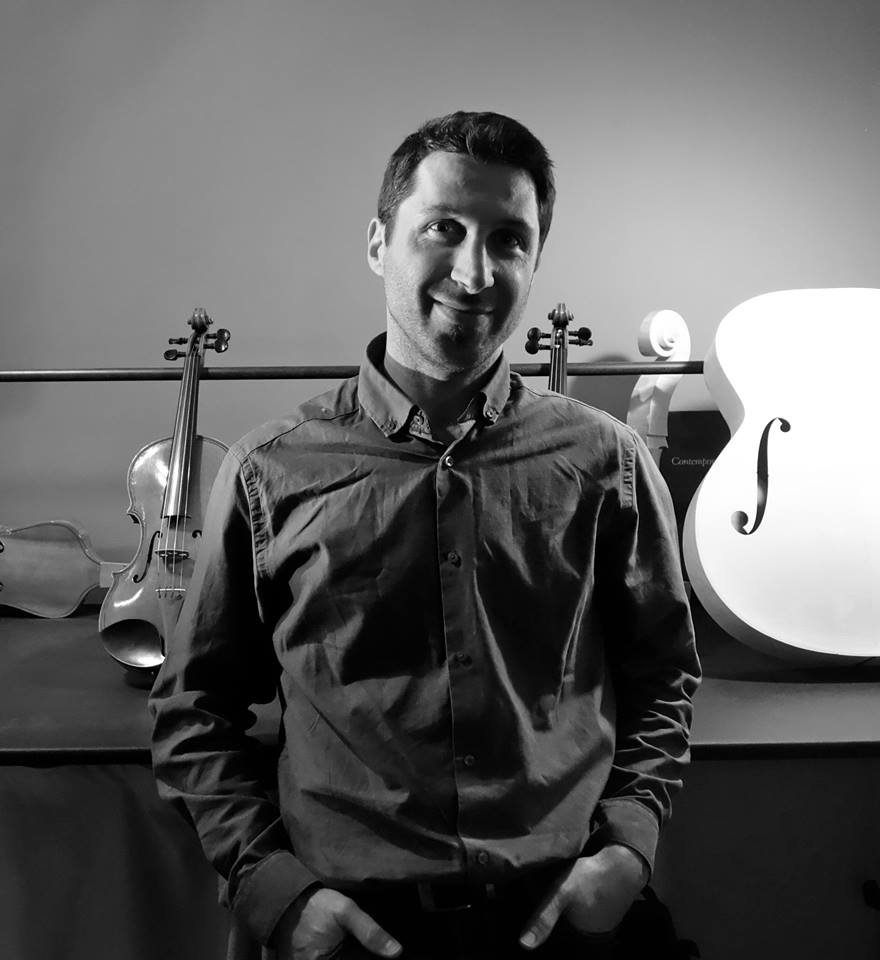 After studying Applied Arts and Cabinetmaking, I traveled to Newark-on Trent in England to follow a four-year apprenticeship that gave rise to my vocation as a luthier.
After grauating in 2002, I entered the Mathijs Heyligers workshop in Cremona, where I devoted myself to the making and restoration of instruments 
I moved to Paris in 2005 and in the same year obtained the SEMA departmental prize for crafts and a grant from the Marcel Vatelot Foundation.
Since 2009 I have been working in the historic center of Bordeaux where I continue to devote myself to the making of instrument of the quartet, with exciting projects that I invite you to discover.
There is something extraordinary in shaping wood to make it a living and vibrant organ that will become the extension of the instrumentalist's voice. There is always a challenge in creating an instrument that will fully meet the expectations of the musician, knowing that it will be a unique work and will reflect the inspiration of the moment.
I like to immerse myself in the spirit, styles and techniques of classical Italian violin making, especially the works of Cremona and Brescia. I use the geometric drawing in order to resurrect the initial lines and contours. I do not seek to copy the wear of time but rather to reappropriate the essence of the work; It is a process of filiation where I give free rein to my inspiration.
Hand intelligence and expressiveness are terms that speak to me more than pure technique.
My greatest satisfaction remains the discovery of the match between a musician and the instrument that will carry his voice. And it is only over the years, under the fingers of its owner, that the identity and color of the instrument will truly blossom, it will shape the timbre in its own way and feel it evolve.